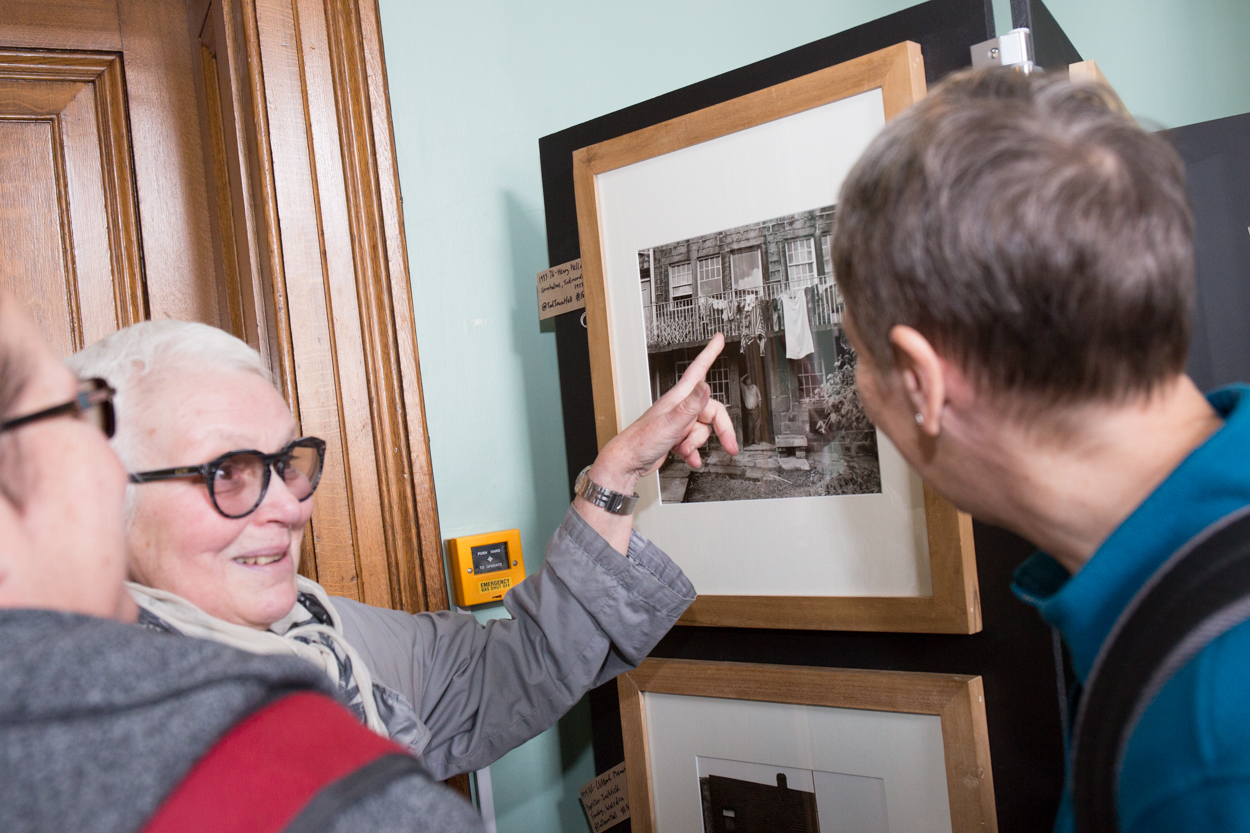 Todmorden Town Hall welcomed more than 50 people to the launch of the Folk of Todmorden exhibition. 
On Wednesday 13 April, the Town Hall opened its doors to the latest in a series of events telling the story of Todmorden and the people that live there.  
Visitors were taken back in time through a series of photographs by local artist Roger Birch, capturing the everyday life of people in the town. 
The Town Hall also welcomed Walsden St Peter's and Shade Primary Schools to the exhibition, where children discovered more about the life and work of people in Todmorden.  
Children tried on costumes resembling characters in the history of the Town Hall, such as Mayoral costumes, and those of magistrates and caretakers, and thought about how each person might have lived.  
The costume displays have finished, but the photos will be on show until September. Also, on Sunday 1 May, visitors can also enjoy a guided tour of the Town Hall, telling the fascinating story of the Grade I listed building.   
Anyone is welcome on the free tour, meeting at 2pm on the bridge, opposite the entrance to the Town Hall on Halifax Road. 
Calderdale Council's Head of Neighbourhoods, Andrew Pitts, said: 
"The launch of the Folk of Todmorden exhibition was a great success, with people reliving the past or being surprised at how the town looked in the old photographs. 

"There's still plenty of time to see the exhibition, and why not combine your visit with the next guided tour on Sunday 1 May to learn more about the history of the Town Hall and its place in Todmorden's past."
To find out more about the Town Hall, visit Todmorden Town Hall – about the venue.