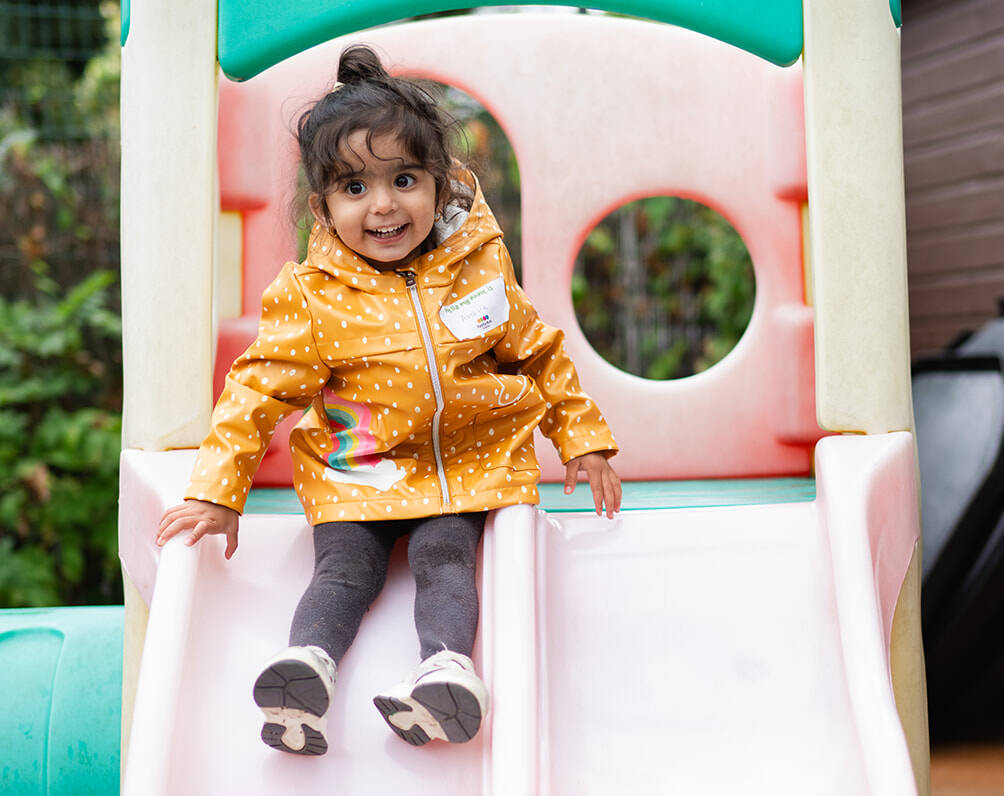 Families in Calderdale can now benefit from improved, joined up services, with the opening of the first Calderdale Family Hub – 'Central Halifax Family Hub at Jubilee'.
Calderdale Council is creating a new network of Family Hubs, which will provide support for families in Calderdale with children aged 0-19 years (or up to age 25 for young people with special educational needs or disabilities).
The Council is one of 75 local authorities to receive funding from the Department for Education and Department of Health and Social Care to invest in Family Hubs, as part of the Family Hubs and Start for Life Programme(external link).
Family Hubs aim to improve the connections between families and the people who support them. The first Family Hub, 'Central Halifax Family Hub at Jubilee', at Jubilee Children's Centre and Nursery in Halifax was officially opened by the Deputy Mayor of Calderdale, Cllr Sue Holdsworth, at a ribbon cutting ceremony on Tuesday 12 September.
Those attending the opening were able to find out more about the many services available from this one location. Events on the day also included children's activities and games for a variety of ages, arts and crafts, yoga, face painting, henna, a petting zoo, health checks and information from emergency services.
The Jubilee site is the first of a network of Family Hubs, which will serve communities across the borough. They will bring together family help services to improve access and connections to a wide variety of services, including parenting support, activities and groups and health advice. Families will be able to access services at any of the Family Hub locations.
Calderdale Council's Cabinet Member for Public Health, Cllr Tim Swift, said:
"I'm delighted that we've opened our first Family Hub, based in Halifax, providing a 'one-stop-shop' for local families to receive support and advice, as well as the chance to take part in activities.

"As the Family Hubs are designed for local families, it's been so important that we've been able to involve them in the development process. The look of the hubs and the services they provide have been shaped by feedback from workshop events with local families, to ensure we can provide the support families need, where and when they need it."
Calderdale Council's Cabinet Member for Children and Young People's Services, Cllr Adam Wilkinson, added:
"It was great to see local families at the opening of the new Central Halifax Family Hub at Jubilee. There were lots of activities for young people and families to enjoy at the opening day, and also the opportunity to find out more about the many services available at the Family Hub to support local families.

"We welcome any parents or carers across the borough to come along and see how the Family Hubs programme can support their child's development, from early years to older teenagers. We also look forward to rolling out the network of hubs across the borough, to help give children and young people the best start in life and to support the Council's priority to reduce inequalities."
For more information about Family Hubs in Calderdale, visit https://new.calderdale.gov.uk/health-and-social-care/children-and-family-care/family-hubs-calderdale
The Family Hubs programme supports Council priorities and the goals in the Wellbeing Strategy, that all children are ready for school and young people have hope and aspiration.
The programme also supports Calderdale's Vision 2024 for the borough to be a place where everyone can reach their potential and live a larger life. The year 2024 marks Calderdale's 50th birthday. Where do we want to be by 2024? What's our ambition and what will be different? Find out more at www.calderdale.gov.uk/vision