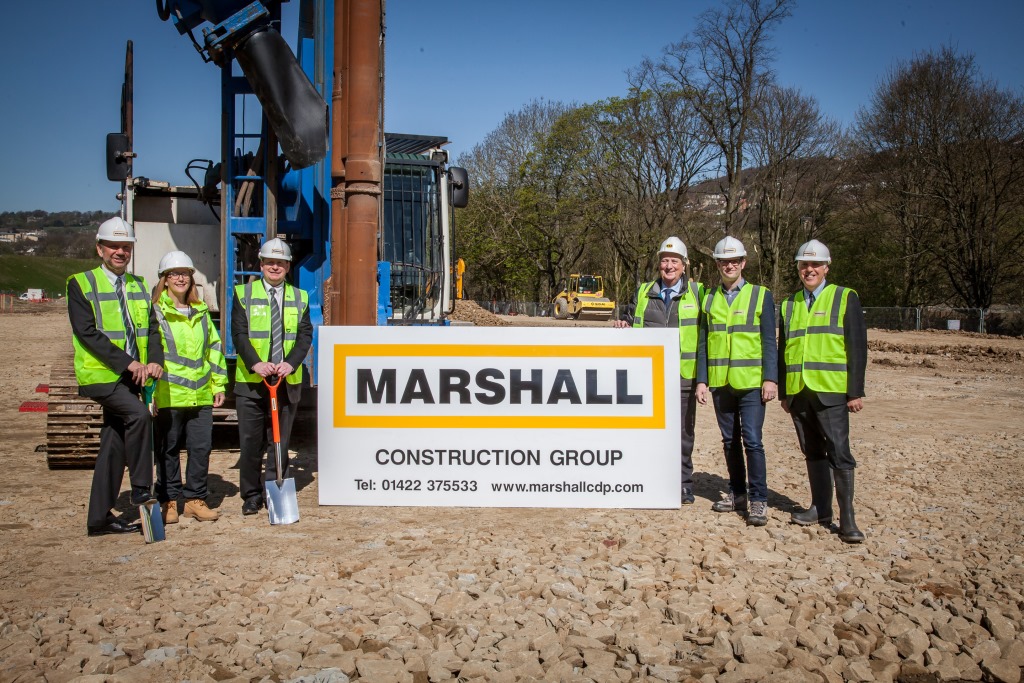 Calderdale Council and Genr8 Developments' Sowerby Bridge Copley Valley employment development, which was granted detailed planning permission for approximately 80,000 sq ft (7,432 sq m) of new business units in December, has signed its first occupier as the scheme starts on site. The employment scheme is being delivered by Elland-based Commercial Development Projects. 
Calderdale Council's Director of Economy and Environment, Mark Thompson, reflected on nearly a decade of sustained work by the Council to bring old industrial land back into use: 
"This project has been long in the making and I'm pleased that we're now at the stage where work is beginning on the business units as well as the residential element of the scheme. 

"The site has a complex history of previous land uses, including a former landfill site, sewage treatment works and dye works. It's great for the local economy that this site is now able to be built on, creating jobs and homes for local people and attracting inward investment."  
The BCA Group, which is currently based in Elland and manufactures electrical systems and electronics, has agreed to purchase the largest unit of 31,250 sq ft (2,903 sq m). Construction of this and the remaining three units of 21,000 sq ft (1,951 sq m), 16,000 sq ft (1,486 sq m) and 10,000 sq ft (929 sq m) started on site this week. The much needed, high quality new business space will be built by Marshall Construction (West Yorkshire) Ltd and is scheduled for completion at the end of December 2016. BCA has benefited from 12 months business rate relief from Calderdale Council as part of the Business Rate Discount Scheme available for new and expanding businesses throughout Calderdale. 
Managing Director of BCA, Adam Slater said: 
"I look forward to standing on the steps of the building when it is complete and open for business. We have really appreciated the assistance from Calderdale Council, and this support has enabled us to go ahead with a project of this size." 
Sole lettings agents Walker Singleton report that demand for the units is healthy as it continues to market the remainder of the space.
Genr8's selected delivery partner for the residential element of the scheme, Taylor Wimpey, has recently commenced on site with the delivery of 148 homes. A show home will be available to view on site in August 2016. As well as the housing and new business space, a new nature reserve will also be delivered as part of this major regeneration project. The overall residential and employment development site area extends to 12 acres (4.86 hectares). 
The European Regional Development Fund (ERDF) for the Yorkshire and Humber region part-funded elements of the site's new infrastructure. This infrastructure included extensive land remediation and civil engineering works to build a new road and bridge over the Calder and canal, along with flood defences to protect the site. The infrastructure works including the new highway linking Hollas Lane with Holmes Road has recently received a Certificate of Commendation for Excellence in Civil Engineering Works at the Annual Institute of Civil Engineers Awards. 
Genr8 partner Richard Ingham commented, 
"It's great news for the overall development that Commercial Development Projects has been successful in signing up BCA for the first unit on the employment site. We knew demand would be healthy and after several years of hard work delivering the scheme's complex infrastructure we are excited to be moving to the next stage of this flagship mixed use scheme."