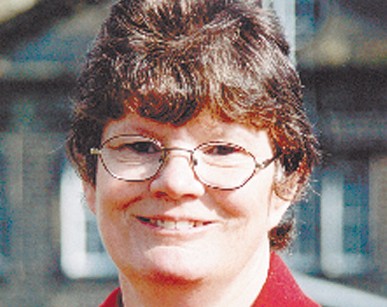 Young people in Calderdale are invited to our annual apprenticeship evening to find out about exciting apprenticeship opportunities available to them when they leave school. 
On Thursday 13 March 2014 from 4.00pm until 7.00pm, at The Shay Stadium, Halifax, young people will be able to meet a range of businesses that can provide apprenticeship opportunities, such as Yorkshire Water, Lloyds Banking Group and Calderdale Council. Young people can also discuss what it's like to complete an apprenticeship with those who have already completed one and gained employment. 
In particular, the event will enable young people to:
Meet employers with apprenticeship vacancies on offer
Chat with apprentices who are already in work and find out about the benefits of the programme
Come and meet our local apprenticeship ambassadors and hear about their positive experiences of taking on young people and how they have contributed to their businesses
Talk to training providers and find out about the high-quality support and courses available for apprentices and their employers
Discuss Opportunities for 16-18 year old school and college leavers in Calderdale 
As part of the national change to improve skills and extend learning, Raising Participation Age (RPA) means that young people now have to stay in education or training until at least their 18th birthday. Apprenticeship opportunities are just one of the brilliant options available to young people. 
Calderdale Councils Cabinet Member for Children and Young People's Services, Cllr Megan Swift, said:
"Apprenticeships are a really good opportunity. They not only offer the chance to learn new skills and get a great deal of experience in the workplace, but they can often lead to long term employment. 

"As well as apprenticeships, Calderdale has the real benefit of many organisations working together to provide many different opportunities to enable young people to work and take part in education or training. We work closely with C&K Careers who provide professional and friendly face to face advice and guidance to all pupils in Calderdale Secondary Schools and Calderdale College." 
In October 2013, Calderdale was ranked 6th out of 152 Local Authority areas nationally in national league tables for the number of pupils staying in education or training. This is well above the Yorkshire and Humber and England average. From the school leaver age group, 96.6% of young people stayed in education or training. 
A recent Ofsted evaluation found that three quarters of the schools and academies nationally were not meeting their statutory duties in relation to further training and employment. This isn't the case in Calderdale. We have arrangements in place with all secondary schools and academies, as well as Calderdale College to ensure that young people in Calderdale have access to an independent and impartial careers service. In a recent post 16 education consultation, parents and carers told us that face to face professional careers guidance was important to them. We've made sure that this will continue. 
Cllr Swift added: "The fact that over 96% of young people in Calderdale have stayed in education or training is very pleasing. One of the ways we've achieved this is through easy to understand guidance for young people and their parents and carers, as well as providing as much support as possible to help young people find the opportunity they want."
 In May 2012, Karl Preece founded 'Karl's Kit bag' a local company based in Hebden Bridge specialising in embroidery. To help his business grow, Karl made contact with the Council's Grow your Future team to look into offering apprenticeship opportunities. Karl said:
"I contacted the Council's apprenticeship team and they were really helpful. The process was really easy and straight forward and I was even given a grant to help with training costs. In addition to this, young people have lots of new and exciting ideas and we've really benefitted from this."
 Within a matter of months, Karl was able to offer a new opportunity to a young person in Calderdale, David Brewster.
 David said: "I've really enjoyed doing an apprenticeship as I've been able to get a real taste of what the job involves and learnt new invaluable skills at the same time. I'd never thought about working in this sector before, but I'm so glad I did!"
 For more information about the next apprenticeship evening, taking place at The Shay Stadium, Halifax on Thursday 13 March 2014, visit www.calderdale.gov.uk/education/post16-options  or call 01422 392701.