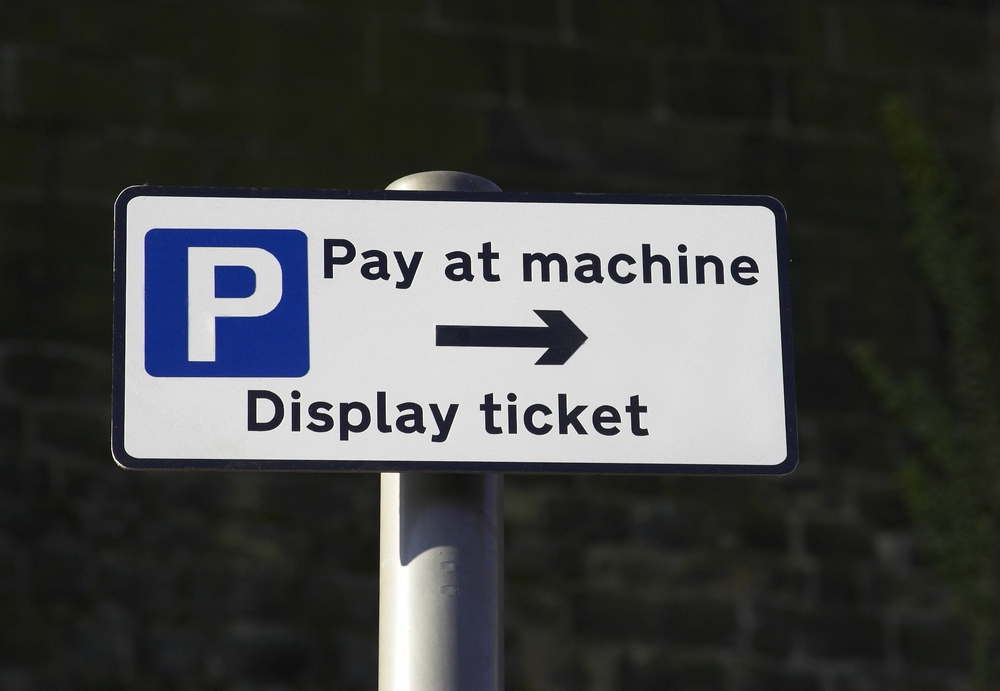 Visitors to Halifax will find it cheaper and easier to park from Monday 27 January 2014.
 Following a parking review across the town centre, we've made it cheaper for long stay parking; introducing a maximum daily charge of just £3 in selected car parks and £3.50 in selected on street parking bays. The average price to park currently in many long stay car parks and bays is £4.80 between the hours of 8.00am and 5.00pm. This makes an average saving of £1.80 per day.
 From Monday 27 January 2014, you will be able to park in the following car parks in Halifax at the standard hourly tariff but with a maximum rate of just £3 per day: 
High Street
North Bridge
Cross Hills
King Street
Hanover Street
Victoria Street
Union Street
Prescott Street
 Calderdale Council's Cabinet Member for Economy and Environment, Cllr Barry Collins said:
 "We've listened carefully to people's comments and reviewed our current parking arrangements in Halifax. These changes mean we will have more parking spaces available where people need them – whether they want to visit our shops, go for a coffee with friends, have a trip to the cinema or a meal at one of our many restaurants. And we realise many people will want to spend longer in our town centres so we've extended the length of time you can park, whilst at the same time making it cheaper, helping to boost the local economy."
 Further changes in response to customer feedback include: 
Evening parking – People have told us that after 6.00pm they currently find it difficult to park in some car parks and on street parking bays. Due to recent developments, such as the Broad Street Plaza, there is increased competition for early evening parking. By introducing an evening charge until 8.00pm, we hope to maintain a reasonable rotation of parking spaces so that people can park close to their destination. Sundays will remain free.
Parking permits – We're reducing the price of our annual parking permits from £792 to £594, offering a saving of £198.00! This is a reduction of 25% on 2013 prices and a further 10% reduction on the tariff at the machine. You can choose from monthly, quarterly, six monthly and annual. Our new contract permit will offer a wider choice of places to park; you can still use them in all of our long stay car parks in Halifax with the addition of Prescott Street car park and in most district long stay car parks. They will also be eligible on certain streets within Halifax town centre, as well as in the long stay on street parking bays in both Hebden Bridge and Skircoat. You can apply for a parking permit at www.calderdale.gov.uk/parking  
Conversion of on street parking bays from short to long stay – You can now park in Halifax, do your shopping, or go to a meeting without worrying about moving your car. Many short stay bays with a maximum of 4 hours parking will be increased to 12 hours. Spaces will be charged at an hourly rate with a maximum tariff of only £3.50. 
 We're also seeking to make more parking spaces available for visitors on Skircoat Road, Halifax. These spaces will now have an hourly charge of 50p and a maximum charge of £3.50 per day for longer stay users. The inbound bus lane on the A629 means that the charging hours will be from 10.00am until 4.00pm and 6.00pm until 8.00pm from Monday to Friday and 8.00am until 8.00pm on Saturdays. Sundays will remain free. It will continue to be free to park on Skircoat Road outside the restricted times and charging hours.
 Saturday free parking in several Halifax town centre car parks will be replaced by an hourly rate with a maximum charge of £1.00 to make sure that spaces are regularly freed up for shoppers and visitors.  This has been introduced after a survey found that most spaces were occupied by long stay users restricting the number of spaces available for people making a shorter visit.
 Free parking will continue to be available on each Saturday in December: 
High Street Car Park
Victoria Street Car Park
Cross Hills Car Park
Mulcture Hall Road Car Park
 The £1.00 maximum charge on Saturdays will also apply to Station Road car park, Hebden Bridge.
 In other areas across Calderdale, ten more car parks will become pay and display from Monday 27 January 2014: 
Bank Street, Mill Lane and Church Lane in Brighouse
Brig Royd, West Vale
Royd Lane, Ripponden
Haugh Shaw and Queens Road, King Cross 
Dale Street, Oxford Street, and Dalton Street in Todmorden
 Customers have told us that these car parks are regularly used by long stay users which means it's harder for people to nip to their local shop or town centre. At these car parks, you can now stay for 30 minutes for just 20p, half the current hourly rate or you can stay all day for just £2.40.
 Following the parking review in Skircoat, the Council is entering into discussions with South West Yorkshire Partnership NHS Trust and NHS Trust to look at ways to tackle the issues of parking surrounding the hospital.
 Cllr Collins added:
 "The recent parking review has addressed concerns of resident parking in the area and we now need to focus our attention on hospital staff. The hospital was built many years ago and, frankly, it's time we all worked together to address the parking issues that have been created. Our joint aim is to balance the needs of residents, staff, patients, traders and shoppers, who all need to park in the area for different reasons."
 For more information about the changes to parking arrangements in Halifax and across other key towns in Calderdale, visit www.calderdale.gov.uk/parking or call 0845 245 6000.