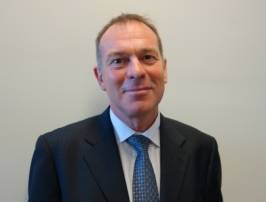 Paul Butcher (53) has been appointed as the Director of Public Health at Calderdale Council.  He has served as the interim director since the retirement of Graham Wardman in April 2013.
The new Director of Public Health, Paul Butcher said: "In the past 12 months public health in England has undergone a great transformation.  We're seven months into the transition from the NHS to local authority control and the opportunities to bring change are immense.  With colleagues from across the Council we're working with communities and our partners, including local GPs and Public Health England, to improve health in Calderdale. 
"We need to tackle head-on our major challenges – obesity, smoking, alcohol and infant mortality. In particular, my vision is for a smoke free generation."
Paul joined Calderdale PCT in 2002 as a consultant in public health, after working at Blackpool Health Authority, Leeds Community Trust and Calderdale and Kirklees Health Authority.
In 2007 he was appointed the Deputy Director of Public Health, a position he held until 2013, when he was promoted to Interim Director, after the service was transferred to the local authority.
Calderdale Council's Assistant Cabinet Member for Health Inequalities, Cllr Simon Young said:
"I'd like to congratulate Paul on his appointment.  He has already overseen the successful integration of the Public Health team into the Council.  Paul is now taking a leading role when working with partners on programmes to improve health and wellbeing, reduce health inequalities and promote social inclusion for residents in Calderdale."
Leading by example, Paul is a keen cyclist, undertaking a number of endurance events in his leisure time, including a 1,400 km London to Edinburgh ride completing the event in less than five days.