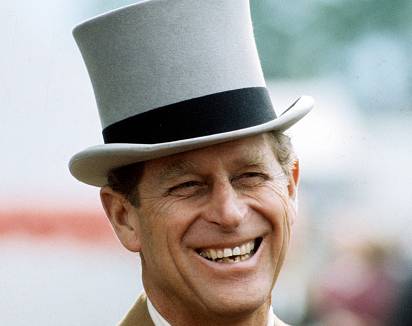 Following the sad news of the death of His Royal Highness The Prince Philip, Duke of Edinburgh, Calderdale has joined the rest of the country in the period of national mourning until the end of Saturday 17 April, the day of The Duke of Edinburgh's funeral.
As an ongoing mark of respect, Calderdale Council is continuing to fly the Union flag at half-mast at Halifax Town Hall, and will do so until after The Duke of Edinburgh's funeral. Councillors will pay tribute to His Royal Highness in the Full Council meeting today (Wednesday 14 April). The statement from the Mayor of Calderdale can be seen here.
The Council understands that many people in Calderdale will also want to pay their respects at this sad time, and is supporting the Royal Household in asking people to follow public health advice to reduce the risk of COVID-19 transmission. This includes asking people not to visit or lay floral tributes at Royal Residences or in public spaces; to continue minimising travel; and to avoid meeting in groups of more than six people / two households.
In line with national guidance, a public commemoration service will take place at Halifax Minster on Friday 16 April at 4pm to honour The Duke of Edinburgh. The service is by ticket only due to COVID-19 restrictions, to reduce the likelihood of the virus spreading. People can apply for tickets up until 12 noon on Thursday 15 April by emailing admin@halifaxminster.org.uk The service will also be live-streamed on the Council's YouTube channel at www.youtube.com/watch?v=VzhOrs4fNtM(external link)
The service will be led by The Vicar of Halifax and The Bishop of Huddersfield. It will be attended by Civic Leaders including The Mayor of Calderdale and The Lord Lieutenant of West Yorkshire.
For those who are unable to attend the service, the Council encourages people to express their grief in COVID-secure ways. An online Book of Condolence is available on the Royal website(external link); there will be a national one-minute silence at 3pm on Saturday 17 April; and online donations(external link) can be made to Prince Philip's charities in place of floral tributes.
Cllr Dot Foster, the Mayor of Calderdale, said:
"We are deeply saddened by the death of His Royal Highness The Prince Philip, Duke of Edinburgh, and are paying our respects during this period of national mourning as we honour his incredible legacy.

"We know this is a difficult and upsetting time for many people. At a time when we wish to express grief and pay tribute, it's still really important that we protect each other by reducing the risk of COVID-19 transmission. We respectfully ask people to keep following COVID-safety guidance and not gather or lay tributes at landmarks or in public places."
Canon Hilary Barber, Vicar of Halifax, said:
"It's a huge privilege for the Minster to host this Commemoration Service for His Royal Highness The Prince Philip, Duke of Edinburgh, especially as the Patron to the Minster is the Crown. We shall honour Prince Philip as we do for every Funeral or Memorial Service, thanking God for his gift of their life, and for the service to humanity they gave."