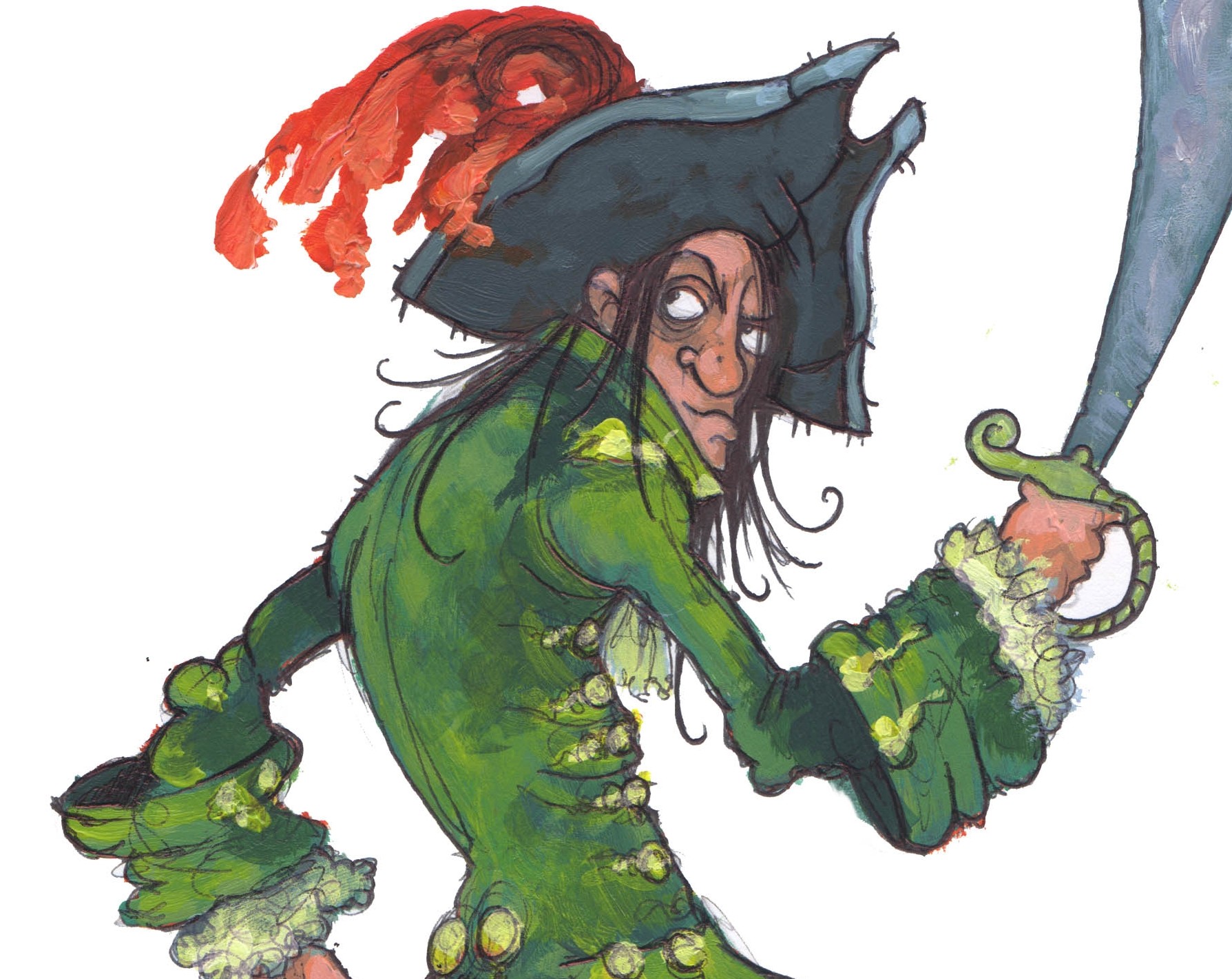 A swashbuckling exhibition of pirates, treasure and adventure featuring original drawings from Pirates 'n' Pistols, the award winning children's book by Chris Mould is now on display at Smith Art Gallery in Brighouse.  
A treasure chest full of Chris Mould's fabulous and colourful, original drawings has arrived at the Brighouse gallery after a successful run at Bankfield Museum in Halifax. The exhibition will run until Saturday 21 February. 
The featured illustrator and author Chris Mould was born in Bradford and studied illustration at Leeds Polytechnic. He now has a studio at Dean Clough in Halifax.  
Mould's 'Something Wickedly Weird' book series is popular with children and adults alike, and his dark and humorous artwork has been presented on the BBC, Channel 4 and with Aardman Animation, the creators of Wallace and Gromit. 
He was the winner of the Nottingham Children's Book Award and the Swiss Prix Enfantasie Best Children's Novel Award. In 2013, he was shortlisted for the prestigious Kate Greenaway Medal for his book Pirates 'n' Pistols, featured in this exhibition. 
Calderdale Council's Head of Neighbourhoods, Andrew Pitts, said: 
"I'm really pleased that the Pirates! exhibition is travelling to the Smith Art Gallery in Brighouse. The featured works appeal to both adults, who can appreciate the intricacy of the artwork, and children, who love the subject matter and colourful characters.  

"This fantastic exhibition will add to the wonderful works already on display at the gallery."  
Chris Mould, said: 
"There's something strangely appealing about the pirate. In his long coat tails and his shining boots, his plaited hair and his wide brimmed hat. A shining gold tooth in his roguish grin and a menacing glint in his narrow eyes. 

"In reality of course, he is a different prospect. Someone to be avoided at all costs. A menace on the water. But within the pages of a storybook, he is a fun and crucial character in any seafaring tale worth its salt!" 
Smith Art Gallery on Halifax Road, Brighouse, HD6 2AF, is open Monday and Friday 10am-5pm, Tuesday and Thursday 10am-4pm and Saturday 10am-3.30pm. Admission is free.