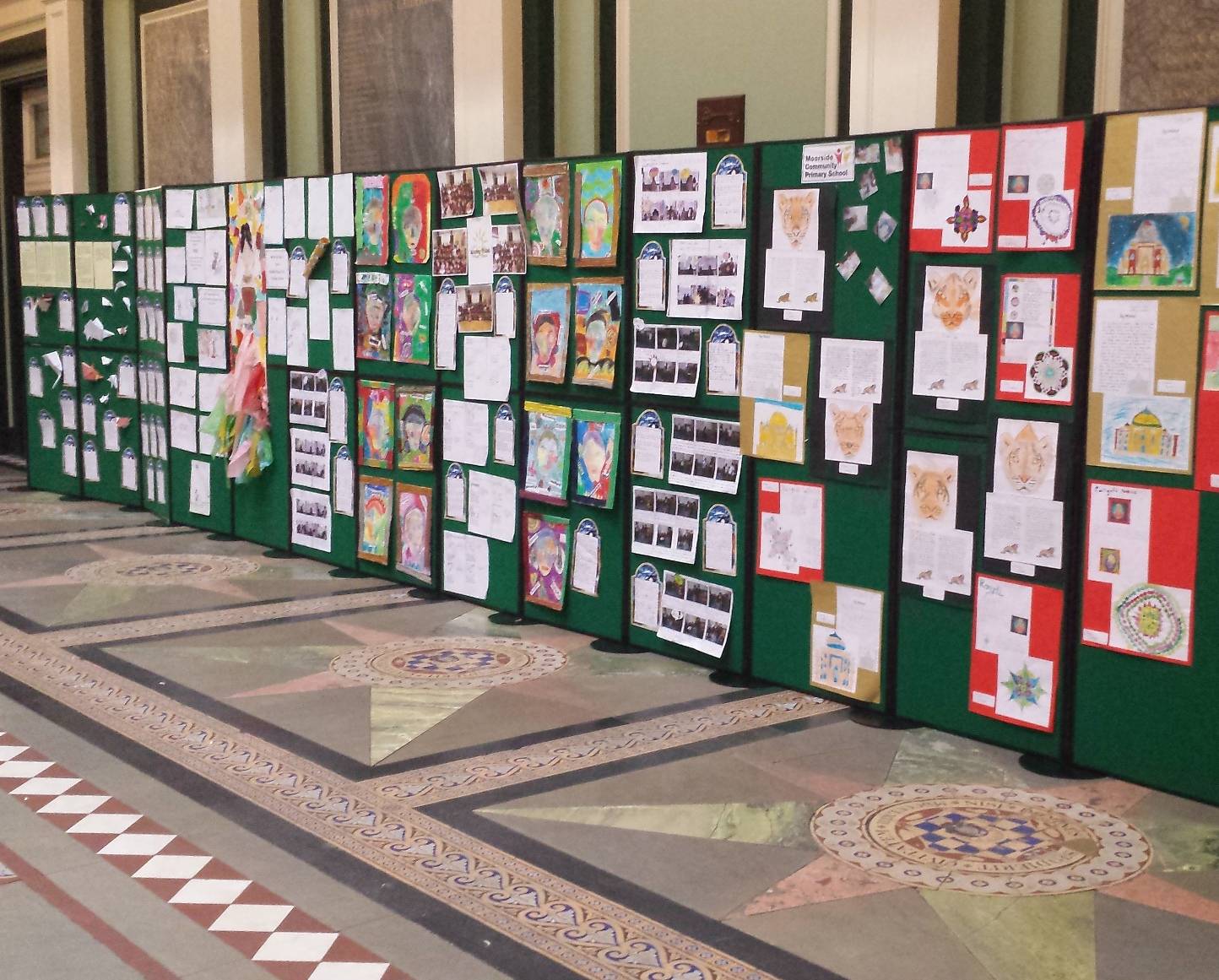 Youngsters across Calderdale have created artwork for a Heartstone Odyssey exhibition at Halifax Town Hall, which explores the similarities between people rather than their differences.
The work on display was created by children from Hebden Royd Primary School, Warley Road Primary School and Moorside Primary, who took part in the project, which was organised as part of Calderdale Council's PREVENT programme.
The Heartstone Odyssey is a magical story about a mouse, the elephant Spirit of the Land and a giant serpent, which addresses issues of racism and xenophobia. The story was created by Heartstone, a not-for-profit organisation which aims to build understanding across nationalities, cultures, races and faiths and to challenge intolerance.
Eleven schools from across Calderdale took part in the project which encourages children to think about extremism, cohesion, identity, racism, tolerance and our shared human and British values.
Children from Year 4 to Year 7 took part in the project, producing poetry and artworks.  The children read and discussed the story and then talked about their own ideas, feelings and experiences, particularly about their beliefs about justice and human values.
Calderdale Council's Cabinet Member for Neighbourhoods and Communities, Cllr Susan Press said:
"A fundamental part of education is to equip children with the tools which will help them make up their own mind about the important issues and values in our society.  By learning how to debate and to listen to other people's opinions they will learn to challenge what they are told, or accept an opinion, based on its merits.

"By learning about our shared views and values we are working hard to protect the next generation from the dangers of extremism and intolerance."
Calderdale schools are amongst the first in the country to create an exhibition as part of the Heartstone project.  Schools around the country have now been inspired to follow their example, as incidents of racism, xenophobia and intolerance are occurring across the world.
PREVENT is part of the UK's counter-terrorism strategy, which aims to stop people from supporting violent extremism and terrorism, in all its forms.
To find out more visit the PREVENT section on Calderdale Council's website.
If you are concerned that someone you know is at risk of being drawn into terrorist-related activity please contact: Sadia Hussain, Calderdale Council's PREVENT Co-ordinator on mobile: 07702 656834 or email: sadia.hussain@calderdale.gov.uk