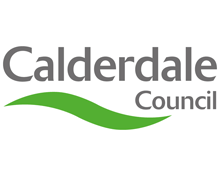 It's getting to the time of the year when colds and flu start to take hold, and Calderdale Council is urging people to take precautions to avoid infections, including getting their flu vaccination. 
The flu vaccination is one of the most effective ways to reduce harm from flu. Every year, the NHS provides the vaccine free of charge to individuals who are at risk of severe complications with flu, or for those who may be a risk to others should they get flu.  
People at risk of severe complications are those over 65 years of age, pregnant women and people under 65 years of age who have a long-term health condition, even if it's well managed. 15% of the population of Calderdale have health conditions that mean they would qualify for a free flu vaccine, but only around half of these people take up the offer. It's vitally important that these groups receive the vaccine, as flu can make the effects of an existing condition worse and or lead to complications such as pneumonia, which can be life threatening. 
Many people don't see themselves as having a long-term health condition, particularly if it's well managed, but it's highly recommended that people that suffer from the following illnesses receive the flu vaccine:  
·         Chronic respiratory disease

·         Chronic kidney disease

·         Chronic heart disease

·         Chronic liver disease

·         Chronic neurological disease, such as Parkinson's disease, Motor Neurone Disease or a learning disability

·         Diabetes

·         Problems with the spleen

·

         A weakened immune system due to disease (such as HIV/AIDS) or treatment (such as cancer treatment) 

 
In addition, there are groups who are offered the free NHS vaccine to not only protect them from infection but also to prevent infection spreading to other people who may be even more vulnerable, especially the very young, elderly and unwell. These groups are:  
·         children, specifically those aged 2-4 and those in school years 1 and 2

·         People who receive a carer's allowance, or are the main carer for an elderly or disabled person whose welfare may be at risk if their carer falls ill

 
To improve uptake of the vaccine in these groups, Calderdale Council is supporting Public Health England and the NHS by encouraging all people who are eligible for the free vaccine to attend their GP surgery or a participating pharmacy. Health professionals will also be visiting schools to vaccinate eligible children. 
Calderdale Council's Director of Public Health, Paul Butcher, said: 
"We all know that prevention is better than the cure, so it's vitally important that people take up the offer of the flu vaccine. The vaccine is free for many people, and it's free for a reason – it offers important protection against the flu virus. 

"We particularly want to increase the take up of the vaccine for people with serious health conditions. Even if the condition is well managed, these people are at greater risk of becoming severely ill if they catch flu, so it's important to get the flu jab now, it's offered by GP's, local pharmacies across Calderdale and supermarket pharmacies.  

"There are a lot of misconceptions about the flu jab, some people think it gives you flu, that healthy people don't need to be vaccinated and that vaccines don't work, but these are all untrue and in fact, the flu vaccine is one of the most effective ways to reduce your risk of getting the flu." 
Calderdale Council's Cabinet Member for Public Health, Wellbeing and Engagement, Cllr Simon Young, said: 
"Ultimately flu is preventable, but it's far more difficult for the very young, the elderly, and those who have certain health conditions to deal with it, so it's important that if you're eligible for the free vaccination you visit your GP or local pharmacy to get it as soon as possible. It's even available in some supermarket pharmacies, so if you're going for a shop, get your vaccine at the same time!" 
For more information about the vaccine and for health advice if you get flu, visit www.calderdale.gov.uk/advice/health/flu/