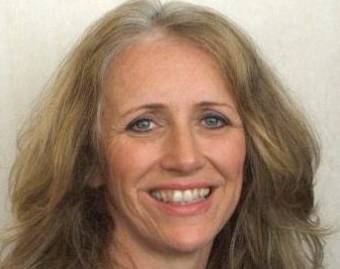 At a crucial time for our economy and place, Calderdale Council is delighted to have appointed a new Director of Regeneration and Strategy, to lead on building a strong and resilient future for our towns and villages.
Following an intense and highly competitive recruitment process with several excellent candidates, Shelagh O'Neill will take on the role from 25 January 2021 after working at Bradford Council for 17 years, where she is currently Assistant Director for Economy and Development Services.
Shelagh will bring a wealth of experience and an excellent track record in regeneration. She is currently responsible for supporting Bradford's economy and housing delivery and played a key role in the city centre transformation, including the award-winning public space, City Park.
In Calderdale, Shelagh will have responsibility for flood recovery and resilience; the future of our place; delivering the Council's capital projects through The Next Chapter; the recovery and resetting of our towns during the pandemic; delivering the West Yorkshire devolution deal; and work on skills and developing an inclusive economy where everyone can access and benefit from opportunities.
Shelagh will take on the role from Marc Cole, who has been the Council's Interim Director of Regeneration and Strategy since March 2020. She will join the Council's senior team who recently won local government 'Senior Leadership Team of the Year' in the MJ Awards.
Shelagh said:
"I am delighted to be given the opportunity to join the Calderdale team at this very challenging, but exciting, time. I look forward to working with my new colleagues, local communities, businesses and partners to build on the solid foundations already in place to ensure we deliver the ambitious Vision2024 for Calderdale."
Cllr Jane Scullion, Calderdale Council's Cabinet Member for Regeneration and Strategy, said:
"We look forward to welcoming Shelagh to our leadership team. She will bring a huge range of experience to the post, along with strong relationships across West Yorkshire.

"The COVID-19 pandemic is undoubtedly one of the most challenging times for the Council, but there are also many exciting and ambitious regeneration projects ahead. Shelagh has a real passion for our place and our Vision2024 for Calderdale, and I know she will help us to create a vibrant future for the borough.

"I would also like to pay tribute to the hard work and dedication of Marc Cole over the last few months. His valuable knowledge and expertise have helped us support our local businesses and towns through the pandemic."
The year 2024 marks Calderdale's 50th birthday. Where do we want to be by 2024? What's our ambition and what will be different? Find out more at www.calderdale.gov.uk/vision