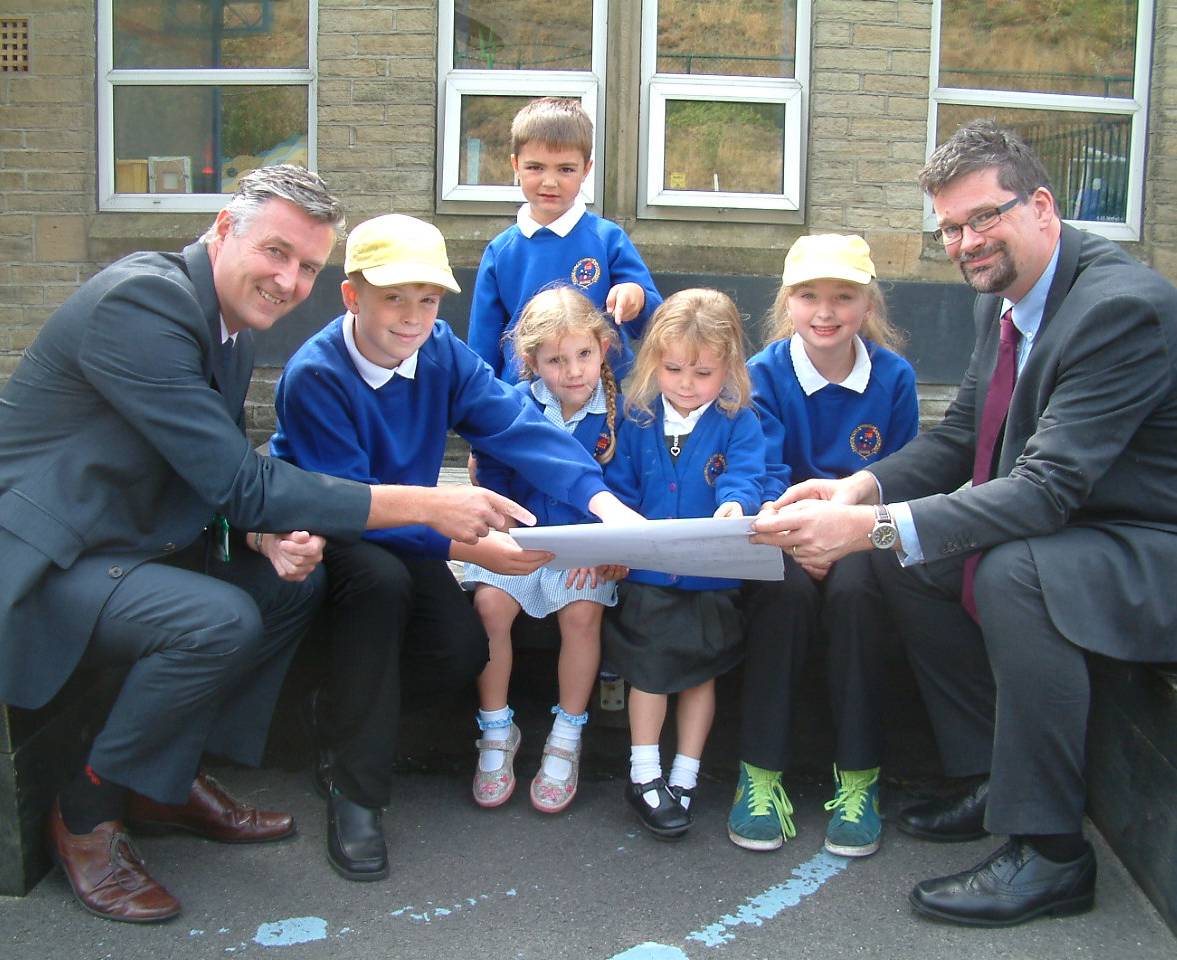 Schools across Calderdale are enjoying new and improved facilities thanks to a funding boost from Calderdale Council.
The schools were a hive of activity over the summer holidays as works took place to spruce them up – from upgraded lighting to brand new classrooms. A few weeks into the new term, students and teachers are already seeing the benefits.
The funding came after the Council's Cabinet agreed to provide grants or loans to the schools who wish to upgrade their facilities and provide a more up to date learning environment, but can't fund the works on their own.
Grants and loans of up to £75,000 are available, which Council-maintained schools can apply for.
Calderdale Council's Cabinet Member for Children and Young People's Services, Cllr Colin Raistrick, said:
"Maintaining functional and attractive school buildings is an important part of creating conditions for effective teaching and learning. We want schools to be safe and enjoyable places, and our investment in school capital works is giving students and staff the facilities they deserve. It's also helping us to meet demand for additional school places in Calderdale by creating more space in existing schools."
Two schools benefiting from the funding so far are Rawson J, I & N School in Halifax and Cornholme J, I & N School in Todmorden.
Thanks to a grant of nearly £70,000, Rawson has new ceilings, lights, toilets and a new boiler. Headteacher Jean Healey said:
"The local authority funding has allowed the school to refurbish toilet areas and replace ceilings and lighting across the school; this has significantly enhanced the school environment. The installation of a new boiler ensures that all areas of the school will be able to effectively function during the winter months. The grant has allowed the school to create a pleasant learning and working environment for pupils and staff. Visitors to the school have commented on the overall positive impact of the works carried out.​"
A £75,000 loan is helping Cornholme to address a shortage of space. Headteacher Adam Sapey said:
"We are delighted that the Council recognised the needs of our school. We are desperately short of space for storage, group work and activities. This project will add at least two extra work rooms to the school within the existing roof space. It will enable us to better meet the needs of our children and staff."
Other schools benefiting from the funding boost so far are:
Christ Church CE (VC) Primary School, Pellon – loan to develop an Early Years Foundation Stage outdoor area and extend the pastoral office
Riverside Junior School, Hebden Bridge – grant to provide new roofing and lighting, replace ceiling tiles and redecorate
Colden J & I School, Hebden Bridge – loan to replace the mobile classroom with an extension to provide new teaching space
Old Town Primary School, Hebden Bridge – loan to replace the mobile classroom with a new teaching space
There is an application process for schools and criteria that the Council uses to decide how funding will be awarded. Schools are only given loans if they can meet the repayment requirements. If they are unable to do so, a grant may be more suitable.
The next round of funding will be launched in the new year, for work to take place during the 2015 summer holidays.