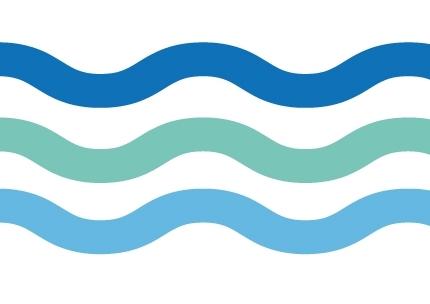 A window display has been created at Ripponden Parish Council to advise residents along the Ryburn Valley on how to make themselves more resilient to flooding.
Calderdale Council and the Environment Agency are providing the information to residents following the flooding on Saturday 16 March, when the River Ryburn at Ripponden peaked just below its highest recorded level.*
People will be able to see the display until Sunday 26 May at the Parish Council Shop at 107 Halifax Road in Ripponden.
Residents and businesses are invited to visit the shop between 11am and 1pm on weekdays to pick up more information on personal and property resilience, staying safe during a flood and recovering afterwards.
Literature from the SOURCE partnership and Slow the Flow will show how natural flood management (NFM) and sustainable urban drainage systems (SuDS) can be used by volunteers and homeowners to help reduce flood risk in the local area.
Mark Thompson, Calderdale Council's Director of Regeneration and Strategy, said:
"Historically the Ryburn area has been less susceptible to flooding than the Calder Valley. However, the unusually high river level on 16 March was a reminder of the increasingly unpredictable patterns of flooding we are now seeing as climate change takes effect.
"The resources being provided in Ripponden offer a great opportunity for local people to find out how they can protect themselves from future flooding."
Andrew Denville, flood resilience officer with the Environment Agency said:
"It is really important for residents and businesses to know what resilience measures they have in place to protect themselves against flooding, for example having a flood plan and signing up to our free warning service. Throughout the Calder Valley we have a network of volunteer flood wardens who are invaluable to us as our eyes and ears on the ground during flood events. If anyone is interested in becoming a flood warden or volunteer for Ripponden they can email yorkshirefloodresilience@environment-gov.uk."
If you are concerned about flooding, you can visit www.eyeoncalderdale.com(external link) for up-to-date local flood information and advice on actions to take before, during and after a flood.
You can also check your flood risk, sign up for free flood warnings and more at www.gov.uk/check-flood-risk(external link)
Resilience is a key theme of the Vision2024 for Calderdale. We want Calderdale to be a place where people are able to bounce back. The year 2024 marks Calderdale's 50th birthday. Where do we want to be by 2024? What's our ambition and what will be different? Get involved with the debate on Twitter with #VisionCdale2024 and find out more at www.calderdale.gov.uk/vision
* During the flooding on Saturday 16 March, the peak level recorded at the gauge station was 1.14m, which was reached at 5.45pm. The highest level recorded at this location is 1.241m on 26 December 2015. Source: Initial Event Analysis Report(external link), Calderdale Council.