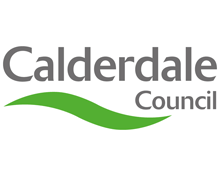 In 2012, Calderdale Council pledged its support to the Armed Forces Community Covenant, which is about supporting local people and their families who are serving, or have served, in the Armed Forces.
As part of this commitment, the Council is supporting the introduction of the Halifax Veterans' Breakfast Club, which will be held on Friday 16 December from 9-11am, and every subsequent third Friday in each month. 
The club will be held at Harvey's Department Store in Halifax town centre and all veterans are welcome to attend, including those still serving, to socialise with others and receive a discount on a breakfast.
This is just one of a number of initiatives that have been implemented since signing the Covenant, including the provision of advice and support for ex-service personnel on available benefits, health support, job opportunities and discounted travel. The Council's sports service also offers significant discounts for facilities (with free use for those serving).
Calderdale Council is also a member of the Defence Employer Recognition Scheme, which offers bronze, silver and gold level accreditations depending on what the employer offers for the military personnel. Calderdale already meets the criteria for the bronze level award, so is now working towards achieving silver. 
Calderdale Council's Cabinet Member for Neighbourhoods and Communities, Cllr Susan Press, said: 
"The Calderdale Armed Forces Covenant is designed to make a difference to the lives of those who are serving or have served in the military. We're always looking at ways to deliver the commitments of the Covenant and this is a great idea for veterans to get together and socialise.  

"Anyone who's served, or is still serving, in the armed forces is welcome to attend and encouraged to spread the word about this new club, which we're happy to support." 
Anyone wanting further information on any other aspect of the Armed Forces Community Covenant is encouraged to visit www.calderdale.gov.uk and search for Armed forces personnel.