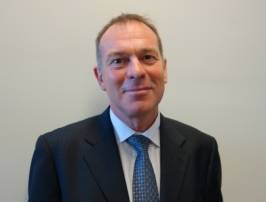 There's now less than a month for LGBTQ+ people to have their say about the support available in Calderdale and how they feel about their own mental health and wellbeing.
1 in 4 adults will experience mental health issues and national studies suggest a higher level within the LGBTQ+ community.
Calderdale Council is asking anyone over 18 who identifies as lesbian, gay, bisexual, transgender, pansexual, asexual, transvestite or intersex to take part in a short survey on mental health and feelings about living in Calderdale as a LGBTQ+ person
The results will be used to help the Council improve the information, support and advice available to the LGBTQ+ community.
The simple survey should take around 10 minutes to complete and closes on Sunday 30 September 2018. All responses are anonymous – there's no requirement to give your name and individual responses will never be shared.
Calderdale Council's Director of Public Health, Paul Butcher, said:
"Calderdale is home to one of the most unique and vibrant cultural offers in the country and is known for being a LGBTQ+ friendly destination.  We want to ensure that the health and wellbeing support available matches up to this high standard and we want people's thoughts and ideas to help us get this right.

"We're asking members of the LGBTQ+ community to take part in our survey to gauge interest and concern about mental health and to understand how aware the community is about the support that is on offer from either the Council or our partners."
For more information and to take part in the survey, visit https://www.calderdale.gov.uk/v2/council/consultation-and-feedback/lgbtq-mental-health-wellbeing