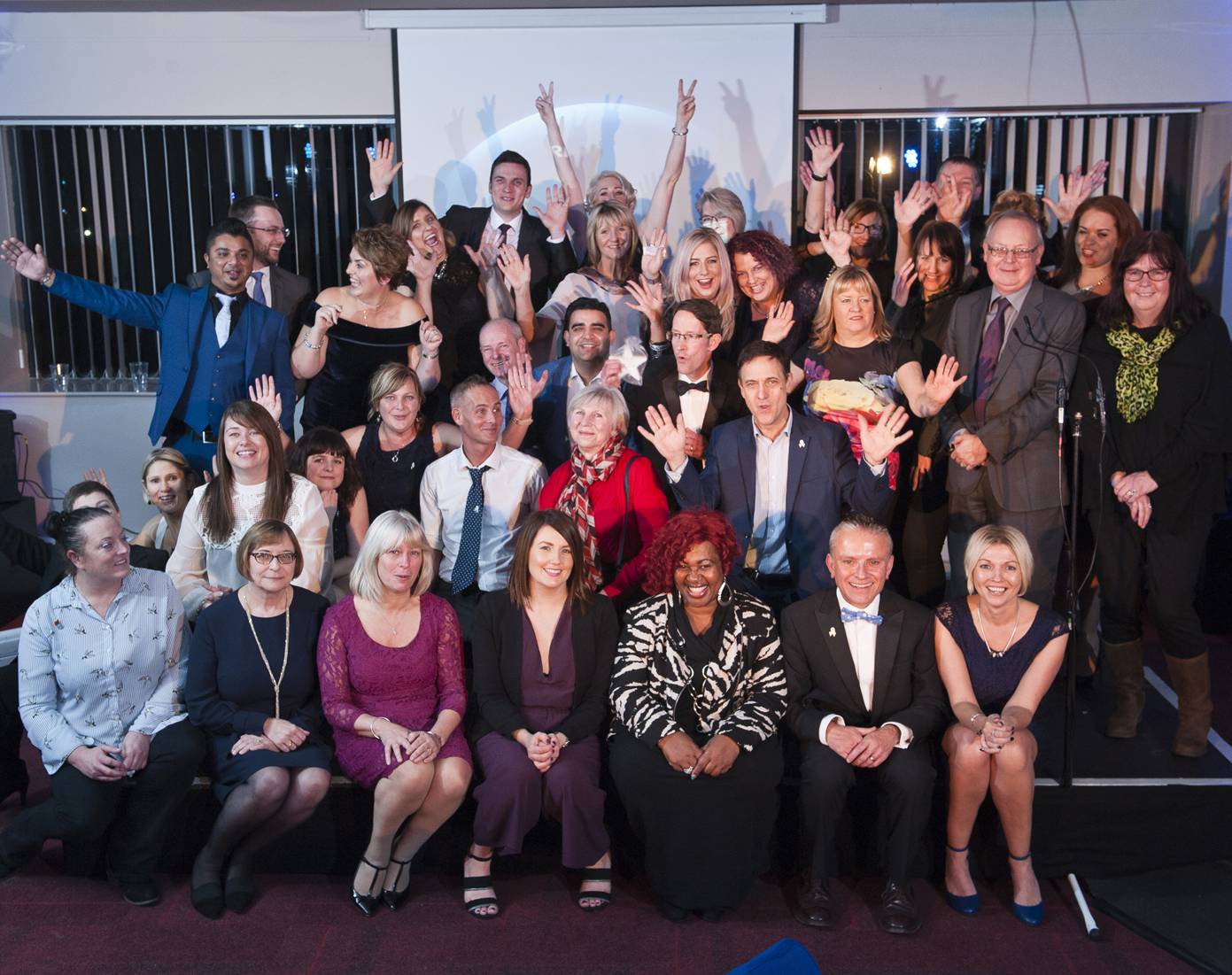 The hard work and dedication of Calderdale Council staff, volunteers and local organisations were celebrated at an awards ceremony on Thursday 16 November.
The Council held its annual 'Our Stars Awards' to recognise the amazing joint efforts of the whole community to support Calderdale during 2017. Over 150 people attended.
Cllr Tim Swift, Calderdale Council's Leader, said:
"Day in, day out, our staff, volunteers and partner organisations do fantastic work to make Calderdale a great place. The Our Stars Awards gave us the chance to say a big thank you. We heard stories of extraordinary achievements and commitment.

"Congratulations to the winners and all of those shortlisted who've gone the extra mile – but also to the unsung heroes across the borough who do so much for so many people. I'd also like to thank all of our event sponsors for their great support."
Our Stars Awards winners:
Volunteer of the Year – Youth Offending Team volunteers
Team of the Year – Corporate Projects
21st Century Public Servant –  Angela Whiley (Retail and Market Towns Support Officer)
Innovator of the Year – Waseem Farman (IT Officer)
Partnership Award – Neil Bolton-Heaton, Mandy Gibbons-Phelan, Liz Thorpe (Voluntary Action Calderdale / Calderdale and Huddersfield NHS Foundation Trust / Better Lives, Calderdale Council)
Outstanding Leadership – Elaine Wynne (Lead for Facilities Management). Carole Knowles, Libraries, Museums and Arts Manager, was highly commended
Recognising Resilience – Helen Priestley (Vocational Co-ordinator, Wellbeing and Social Care), Amy McGarry (Environmental Health Officer), Yasser Mahmood (IT Officer) and Raymond Starrett (Family Intervention Keyworker)
Chief Executive Award –  Jamiila Sims (Service Manager, Children's Social Care) and her team.
Volunteer of the Year – Youth Offending Team volunteers
In one year alone the Youth Offending Team's volunteers gave over 12,000 hours of their time to support some of Calderdale's most vulnerable young people through difficult times, including young victims of crime. One young person who receives support from a volunteer mentor said she enjoys meeting her mentor as she listens to her and it gives her time out from home; she's also learnt to swim as a result of her mentor's help.
Team of the Year – Corporate Projects
This small team has achieved big things for Calderdale, including an improved road junction at Shaw Hill in Halifax, reducing journey times and receiving positive feedback from local people; and helping to create a new business park and Enterprise Zone in Clifton, which aims to create new business space and hundreds of jobs.
21st Century Public Servant – Angela Whiley (Retail and Market Towns Support Officer)
Angela was the driving force behind the creation the Halifax Business Improvement District (BID), which gives local businesses greater involvement in boosting towns and the opportunity to invest in improvements to the environment and encourage more visitors. Angela also continues to support local businesses and groups across Calderdale's market towns, such as helping them to get back on their feet after flooding and supporting Elland's 700th anniversary.