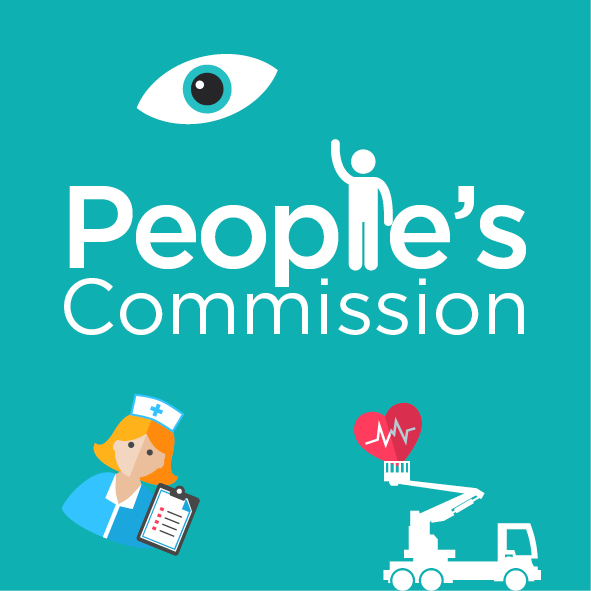 The first public meeting of Calderdale Council's People's Commission will take place at 1.30pm – 3.30pm on Tuesday 29 July 2014 at Halifax Town Hall.
Calderdale's Clinical Commissioning Group (CCG) is currently reviewing local health services and the People's Commission will give local people an opportunity to debate what services are needed now and in the future.
The Commission has an evidence gathering panel which includes Councillors from the Council's three main political parties, and an independent Chair, Professor Andrew Kerslake, an Associate Director of the Institute of Public Care and an Emeritus Professor at Oxford Brookes University.
Leader of Calderdale Council, Cllr Tim Swift said: "The panel will meet to set the work programme for the People's Commission.
"We will listen to the views of local residents and health and social care experts.  We'll also analyse the latest research on service usage and predictions on future need, so that we can make clear recommendations to the CCG which will help to inform their review.
"We have an ambitious agenda which will answer the question – how do we create sustainable, high quality health and social care services in Calderdale?"
During the first meeting Calderdale Council's Director of Adults, Health and Social Care, Bev Maybury will tell the panel how health and social care services are delivered currently and how they could work more closely together in the future.
The panel will also review data on how the hospitals in each area across Calderdale are currently being used.
The themes for the planned public events, which will be held across Calderdale in August, will be confirmed by the Panel during the meeting.  These will highlight issues where the Panel is particularly keen to hear the views of residents.
If you would like to share your experiences of local health or social care services and how you would like to receive services in future, then contact People's Commission by:
·        Writing to People's Commission, Town Hall, Crossley Street, Halifax, HX1 1UJ
·         Or via Twitter at @Calderdale using the hashtag #HealthyViews
The closing date is Friday 1 August 2014 although the panel will continue to review people's comments until the Commission closes in the autumn.
The People's Commission is expected to report its recommendations to Full Council and the CCG in autumn 2014.