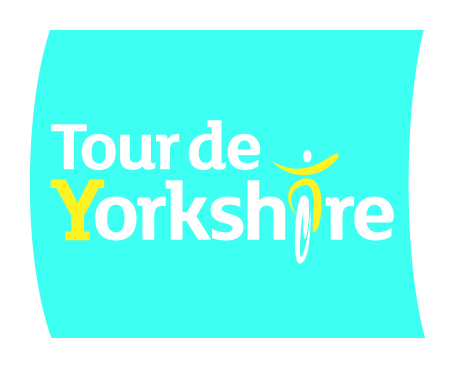 Scott Thwaites cannot wait to ride on home roads at this week's Tour de Yorkshire and will be going all out to put on a show for the mammoth Yorkshire crowds. 
Thwaites was born in Burley-in-Wharfedale and attended schools in both Ilkley and Skipton before becoming a professional cyclist in 2013. This is the first chance the 27 year old has had to compete in Yorkshire though, and he is relishing the opportunity to do so.  
Thwaites goes into the Tour after a short break following a series of tough one-day races called the Cobbled Classics, and will be aiming to come back with a bang as he builds his condition for a busy summer of racing.  
The Team Dimension Data rider has watched the two previous editions as a fan from the side of the road and is raring to be in the thick of the action between 28-30 April. 
He said:
"I've always wanted to ride the Tour de Yorkshire and I'm excited to finally get the chance. During the first edition in 2015 I watched the final stage near my home in Alwoodley, Leeds and last year I rode out to an uncategorised climb in Bedlam on stage one before heading to a café in Harrogate to watch the finish on TV.  

"The atmosphere on both those days was amazing and it's going to be unbelievable riding through all that this week. There's going to be a lot of people supporting me and I'll be doing my best to give them something to shout about.  

"I've got groups of friends from different periods in my life who will be along the route, so it'll be nice to ride through them and spot the familiar faces that have contributed to my development as a professional. 

"I'm not in peak condition as I've just had a week off following the Cobbled Classics, and although I don't think I'll be competing for overall honours, I'm really motivated and I'll try to ride hard and animate the race however I can.  

"I've been building my condition again during the last week, getting my legs used to the hard efforts so it's not a massive shock to the system when that start flag lowers. We've got three difficult days to come and there are no easy stages." 
Thwaites admits it will be a surreal experience competing with other world-class riders on his local roads and is proud that Yorkshire is now regarded as one of the heartlands of professional cycling.  
He added:
"There were no races in the UK when I was a kid, let alone in Yorkshire. The Tour of Britain was just starting again and that rarely came through the county. When the Tour de France visited in 2014 it was a massive thing for the region, and the way that people responded to it was amazing. It gave cycling a huge boost in popularity and the Tour de Yorkshire is a direct legacy of that.  

"All the pros want to come and race here now because of how nice the scenery is, how nice the roads are, and the huge support they receive. They all want to be part of that and I'm proud to tell them that Yorkshire's my home." 
And while Thwaites has ruled himself out of competing for the blue leader's jersey, he insists it will be an open race with plenty of riders in contention. 
He concluded:
"Being positioned where it is in the calendar, the Tour de Yorkshire will suit a variety of riders. The guys that have focused solely on the Ardennes Classics [a series of one-day races which immediately follow the Cobbled Classics] will be in top condition, especially coming off the back of Liege-Bastogne-Liege on Sunday.  

"And then you have the riders who are set to compete at the Giro d'Italia next month. They will also be in great shape and the Tour is a perfect sharpener for them.  

"Of course, you can't forget the domestic teams either. The Tour de Yorkshire is the biggest race of the season for them, and every one of those squads will want to get something from the race. Their riders will all be in top condition and giving 100%. This is their opportunity to show how good they are, and one of the few opportunities they get to prove themselves against the best riders in the world."
Full information on the Tour de Yorkshire and Asda Women's Tour de Yorkshire can be found at http://letour.yorkshire.com(external link)