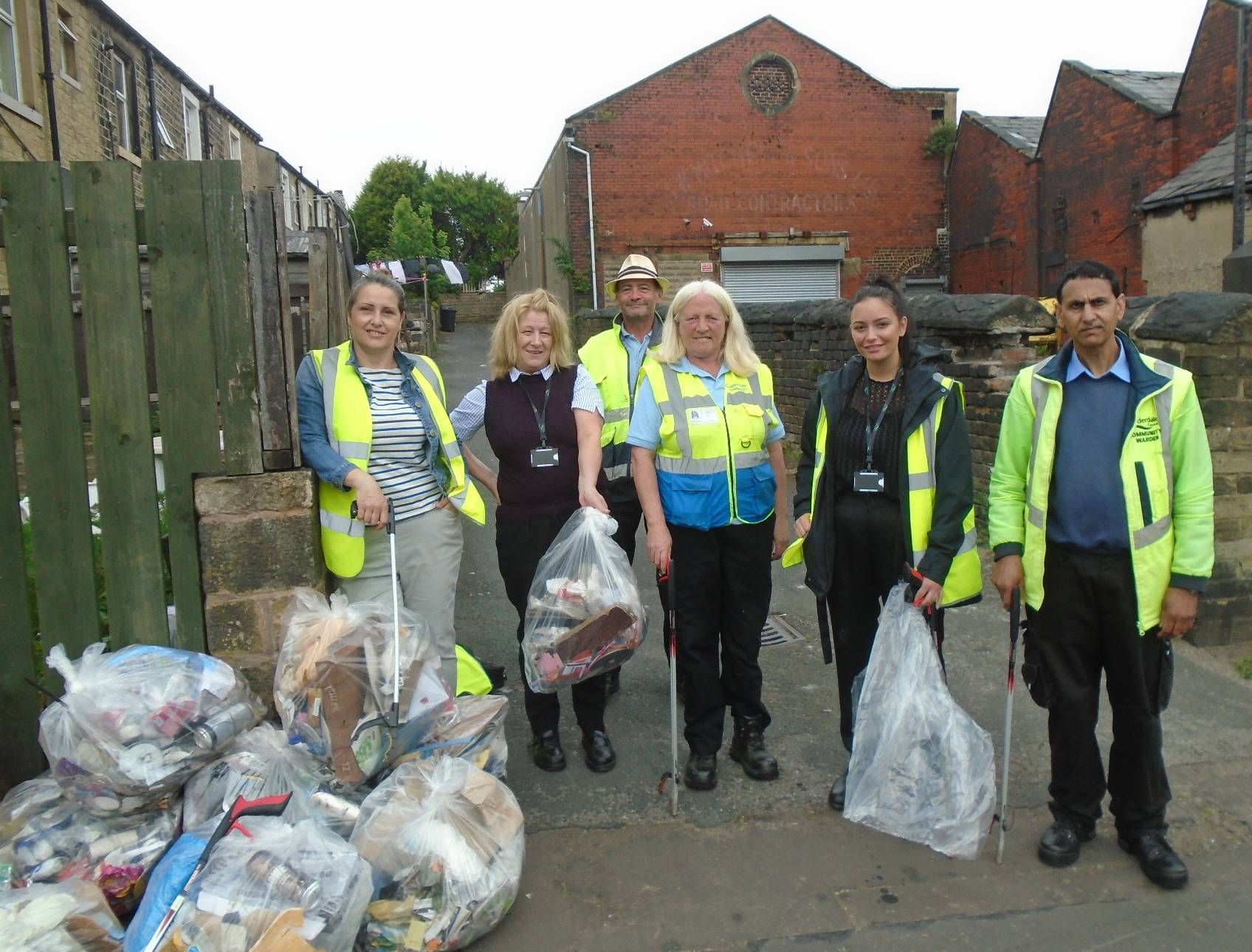 Press release from West Yorkshire Police and Calderdale Council
Officers from the Neighbourhood Policing Team were joined by council wardens, taxi licensing, environmental health and partner agencies in West Halifax as part of a week of action.
Over two days of proactive operational activity, eleven vehicles were seized for a variety of defects, 59 vehicles were stopped and tested, with 39 dip tested for red diesel. One of those resulted in a £7500 fine.
Officers arrested four people, three for burglary offences and one for theft. A further was been made for the breach of a community behaviour order and a business was also closed after selling illegal cigarettes.
Neighbourhood Officers were joined by mounted and roads policing colleagues, and the new off road bikes were also on patrol in the area.
The week of action included other agencies, including DVSA, DVLA, West Yorkshire Trading Standards and HM Revenues and Customs.
Following the operational activity during the early part of the week, information and advice stalls were available at the Queens Road Community Centre around a variety of topics including domestic abuse, forced marriage, hate crime, police recruitment and council services.
Neighbourhood Inspector Paul Harkin said:
"We've had a great couple of days and I'd like to thank all the partners for getting involved and for the great results we have seen.

"This has been a fantastic week in West Halifax with all the partners working really hard across the area. We've seen some great results, and I'd like to thank everyone for their efforts and for getting involved.

"The results from the operational activity, and the additional engagement with the community have been fantastic. Our teams are out each and every day and I would encourage residents to speak to our officers and community wardens about any issues they have, or concerns they would like to raise.

"This is part of our continued commitment to those living and working within the area of West Halifax, that we do listen, we will take action and continue to work in partnership to keep our communities safe."
Cllr Susan Press, Calderdale Council's Cabinet Member for Communities and Neighbourhood Services, said:
"We want local people to feel pride in their surroundings, by keeping Calderdale clean and safe and feeling confident that alongside other organisations, the Council will not tolerate fly-tipping, speeding and hate crime. The week of action supports our continued commitment to tackling local issues, together with campaigns like Don't Muck About."