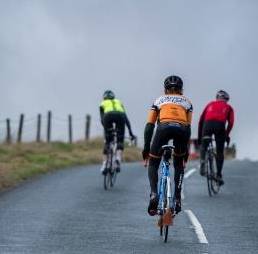 The Tour de France Team Presentation and Opening Ceremony is taking place tonight, and many people from Calderdale are attending to welcome the Tour into Yorkshire. 
The fantastic event, which will be headlined by Calderdale based group Embrace , will welcome thousands of people all across Yorkshire, including Calderdale schools and looked after children. 
Following Calderdale's @innercyclist account has also paid off for some lucky twitter users, as sought after tickets were given away via the social media account. 
Calderdale Council's Leader, Cllr Tim Swift, said: 
"We know how hard people all across Calderdale have worked to welcome the Tour into the borough, and it's great to think that we're now at the stage where we're welcoming the riders to Yorkshire, and it's all becoming a reality. 

"The Team Presentation Opening Ceremony will be a spectacular event for all who attend, with spectators on the night becoming a part of history. 

"It will be great to see all of Yorkshire come together for a special night to not only welcome Le Tour teams to Yorkshire, but also to celebrate all the hard work that has gone into bringing the race to the borough." 
If you haven't already, don't forget to follow @innercyclist, as we will be tweeting live as the Tour comes to Calderdale, giving up to the minute information on Sunday 6 July, and retweeting some of the best photos from the day.