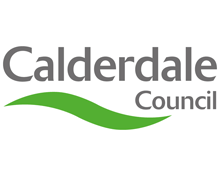 Calderdale Council is responding to public concerns about gritting and revising its approach following the further bout of persistent and severe weather last week.
This has led to further actions to ensure a level of gritting across Calderdale that is consistent with previous practice.
The Council has fully reassessed its pilot policy, resulting in the restoration of routes which have been gritted previously, unless significant health and safety / access issues prevent this.
The list of routes to be gritted is available on the Council's website here.
Additional gritting capacity is being sourced, with 21 gritting vehicles available by 22 December 2017, and additional on call cover in the event of extreme weather conditions.
Extra salt bins are arriving around Calderdale this week, and local people will be able to request refills by completing a form on the Council's website: www.calderdale.gov.uk
Cllr Barry Collins, Calderdale Council's Cabinet Member for Regeneration and Economic Development, said:
"Throughout the recent icy weather, we have listened carefully to community concerns about our pilot gritting policy and are taking action, wherever appropriate, to ensure a safe and consistent process for the future."
This further enhancement in the service will have financial implications at a time of unprecedented pressures in council funding. The impact of this is being assessed to enable full consideration before agreement of budget proposals in February 2018 relating to the Highways Maintenance Service in future years.
The Council will monitor the implementation of these actions to inform the final policy to be agreed on winter gritting in spring 2018.