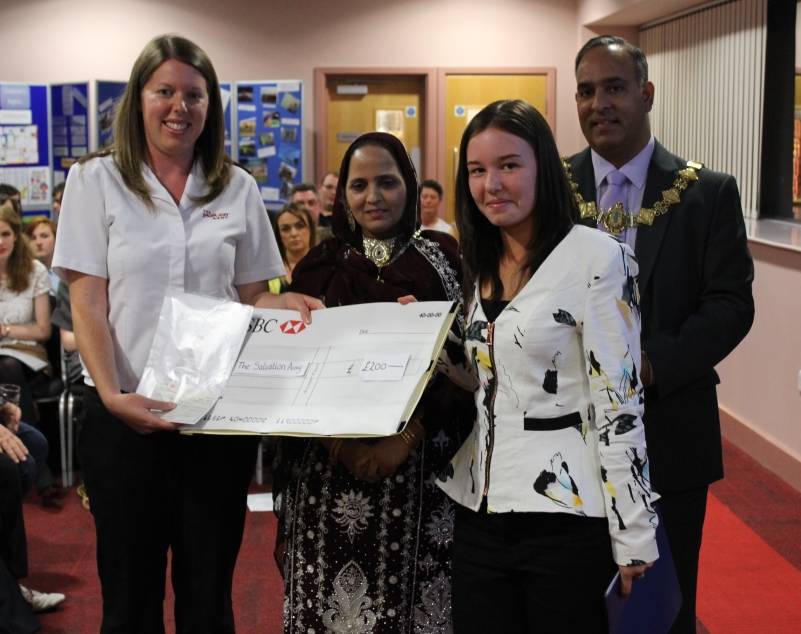 Calderdale youngsters have been taking on new challenges, meeting new friends and making a difference in the community as part of a scheme to build their skills for work and life.  
This summer, Calderdale Council's Young People's Service ran the National Citizen Service (NCS) scheme, with 108 young people taking part. NCS is open to 16 and 17-year-olds in England and Northern Ireland. It brings together young people from different backgrounds and helps them develop greater confidence, self-awareness and responsibility. It encourages personal and social development by working on skills like leadership, teamwork and communication. 
The Calderdale young people split into teams and worked on projects that they had identified in the local area, with staff from Calderdale Council there to support them throughout.
The eight teams raised over £1000 for organisations across Calderdale, and worked on a number of community projects around the borough. Some of their work included painting murals and building seating areas at St Patrick's Primary School in Elland; tidying up part of Mixenden woods, clearing vegetation and building a foot bridge for walkers; working with residents at the Norton House care home in Elland and brightening up their outdoor area; plus many more projects tidying up areas and cleaning graffiti.
Last week, this hard work was rewarded at a graduation evening held at the Shay Stadium, Halifax, where participants in the scheme received certificates marking their achievements over the summer. 
This season's graduation was attended by Christine Harris, Deputy Lieutenant for West Yorkshire, the Deputy Mayor of Calderdale Councillor Ferman Ali and the Deputy Mayoress, Mrs Shaheen Ali.
Calderdale Council's Cabinet Member for Children and Young People's Services, Cllr Megan Swift, said:
"The NCS scheme is a great way for youngsters to gain valuable skills and give something back to their community. This year's group have done some amazing work and have raised an incredible amount of money through fundraising activities such as car washes, music gigs, fun days and even a sponsored kayak adventure.

"Council staff have been on hand when the young people needed help or advice, but most of the innovative ideas have come from the youngsters themselves, who have been a real credit to Calderdale."
For more information about the scheme visit www.ncsyes.co.uk(external link)