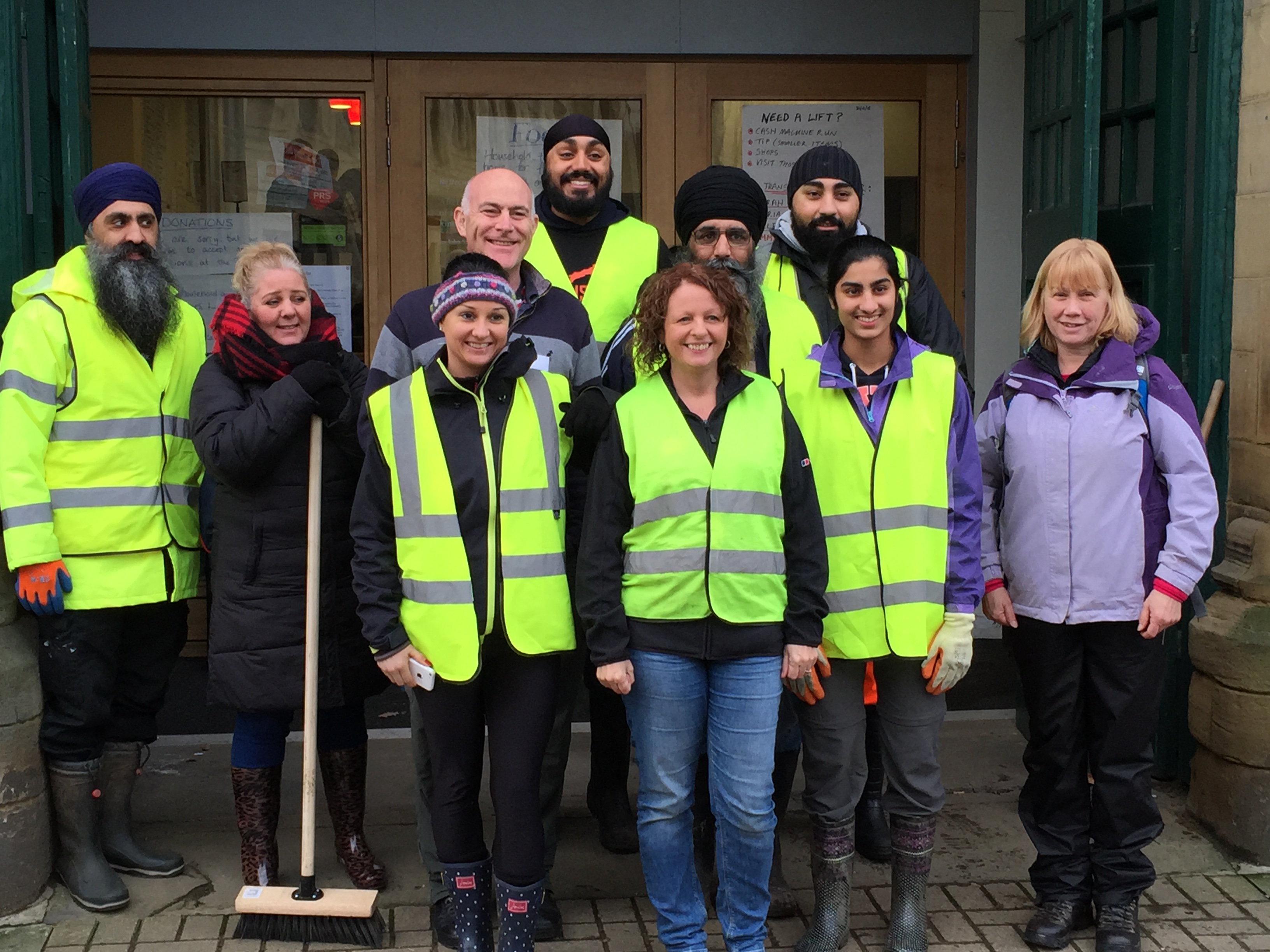 Joint press release issued by Calder Valley Flood Support
Hebden Bridge Town Hall flood services are being driven by Hebden Bridge Community Association, Calderdale Council, the Environment Agency and the goodwill of local and far flung volunteers.
David Browning from Hebden Bridge Community Association says:
'We're proud our local Town Hall is working brilliantly to co-ordinate support between volunteers and Calderdale Council. We continue to be grateful to everyone who has pulled together in this strong community."
Zohrah Zancudi, Head of Customers Services at Calderdale Council said:
'We've seen a tremendous response from the community which is continuing – do keep checking on your neighbours. Calderdale Council is working closely with colleagues here at Hebden Bridge Town Hall to offer services and assistance to anyone affected by the floods, and I wish to extend our sincere thanks to the Community Association for all their help."
Representatives from Calderdale Council are on the front desk at the Town Hall and can offer help with:
– pumping out houses
– installation of utilities
– rehousing
– support from social services
– Omega Scaffolding Industrial Unit have furniture, bedding, etc.
If you can't come down directly, call the Council's contact centre on 01422 28800.
The Citizens Advice team is also in the bulding and available to provide support.
Volunteers at the Town Hall are offering help with:
– cleaning your premises and goods, shifting things for you
– free cleaning materials and equipment
– provision of free food and hot drinks
– phone charging and wifi
– respite and a place to be supported and have a cuppa or a chat
– bulletin board of offers of help
– qualified lawyer helping with insurance