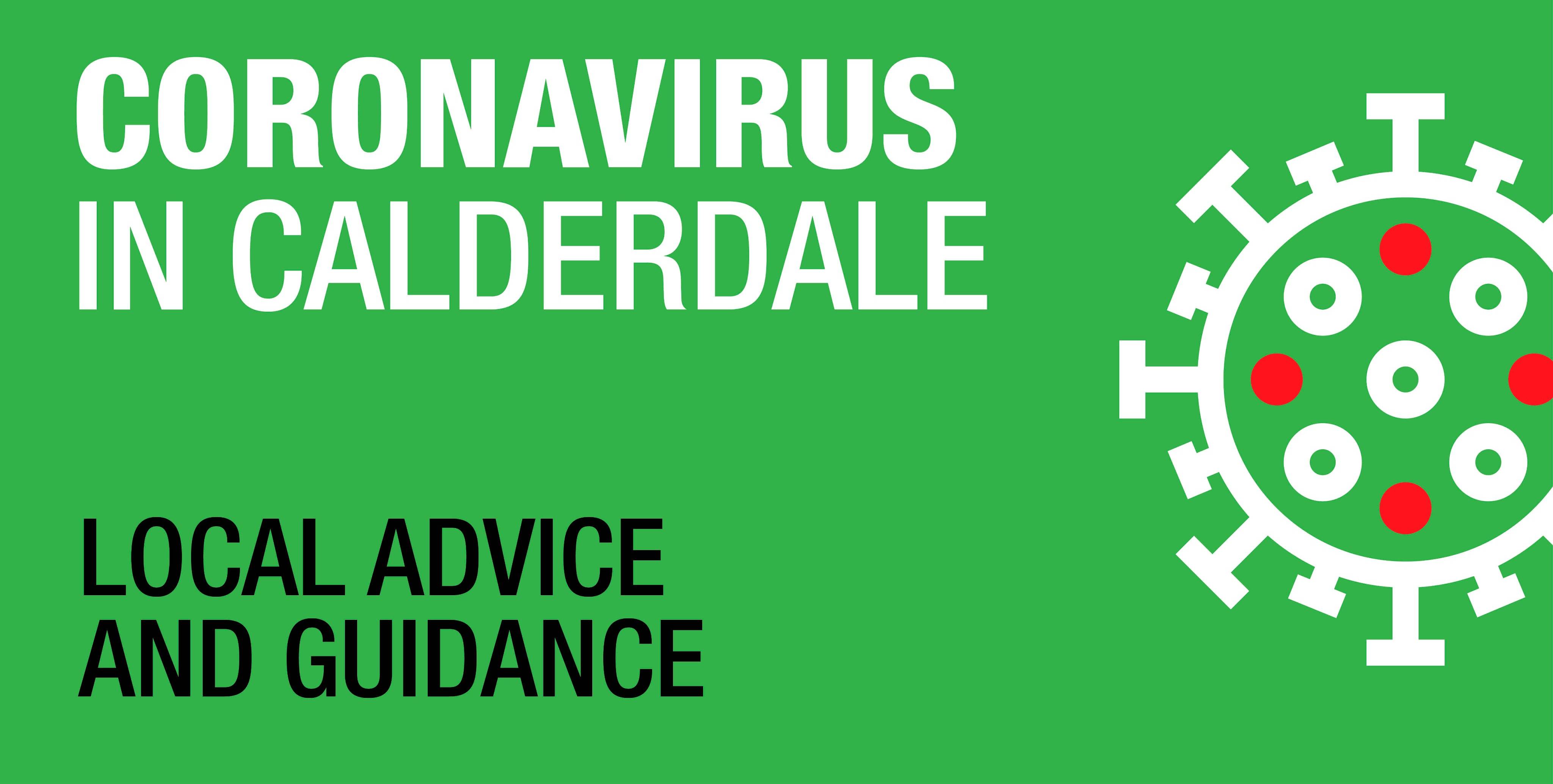 Calderdale Council is doing all it can to support the borough's most vulnerable residents as part of its response to COVID-19.
Around 1.5 million people in the UK have been identified as being at risk of severe illness if they catch coronavirus (COVID-19).  This includes people with serious underlying health conditions such as specific cancers or respiratory illnesses.
These extremely vulnerable people will receive a letter from the NHS containing important advice. To minimise all interaction between those who are extremely vulnerable and others, it is incredibly important that these people stay at home at all times and avoid face-to-face contact for a period of at least 12 weeks.
Calderdale Council recognises that while many of these extremely vulnerable people will be able to access support from friends and family, some may not have anyone to help them.
To ensure that help is available for those most in need, the Council is coordinating a support network which will identify vulnerable residents in need of extra assistance and put in place the appropriate solutions.
Those with high needs will be supported by the Council's social care team, which will be boosted with extra staff redeployed from relevant services.
More basic level support, such as assistance with the deliveries of food and medical supplies, will be provided with support from the Council's virtual volunteer hub. Similar support will also be offered to over-70s who are also at higher risk.
The virtual volunteer hub has been set up as part of the Council's 10-point plan to respond to COVID-19 and is safely and effectively managing the numerous offers to help maximise support for communities, working alongside its voluntary and community organisation partners.
The Leader of Calderdale Council, Cllr Tim Swift, said:
"Recent events have really tested the limits of the kindness of Calderdale residents, but as usual, the community spirit has been unwavering and we continue to receive many offers of support from people to help those in need.

"In these difficult times, getting hold of essentials like food or medication can be increasingly hard for our most vulnerable, especially those who have no family or friends to help.

"We've already had so much interest in volunteering opportunities and we'll now look to identify those who will benefit most from these kind offers of support."
Calderdale Council's Director of Public Health, Paul Butcher, said:
"Although we're now all required to stay at home except for very limited purposes, this guidance is particularly strict and important for the extremely vulnerable, who are at higher risk of developing complications if they contract COVID-19.

"It's so important that these extremely vulnerable people follow the advice in the letter they will receive from the NHS, which includes remaining at home at all times.

"Ignoring this advice could have incredibly serious consequences, so I urge the extremely vulnerable to accept offers of support from friends and family or ask for help from the Council if needed."
Lots of people have already set up local groups to support their local neighbours and friends during this difficult time with shopping and other basic needs. The Council has put together some guidance about doing this safely and in line with the latest public health guidance. For more information, visit www.calderdale.gov.uk/coronavirus under the Volunteering section.
If you have any questions about how to volunteer safely please have a look at our webpages or email volunteeringcovid19@calderdale.gov.uk
For up-to-date advice on protecting the extremely vulnerable and for the list of conditions considered to be at high risk, visit https://www.gov.uk/coronavirus(external link)