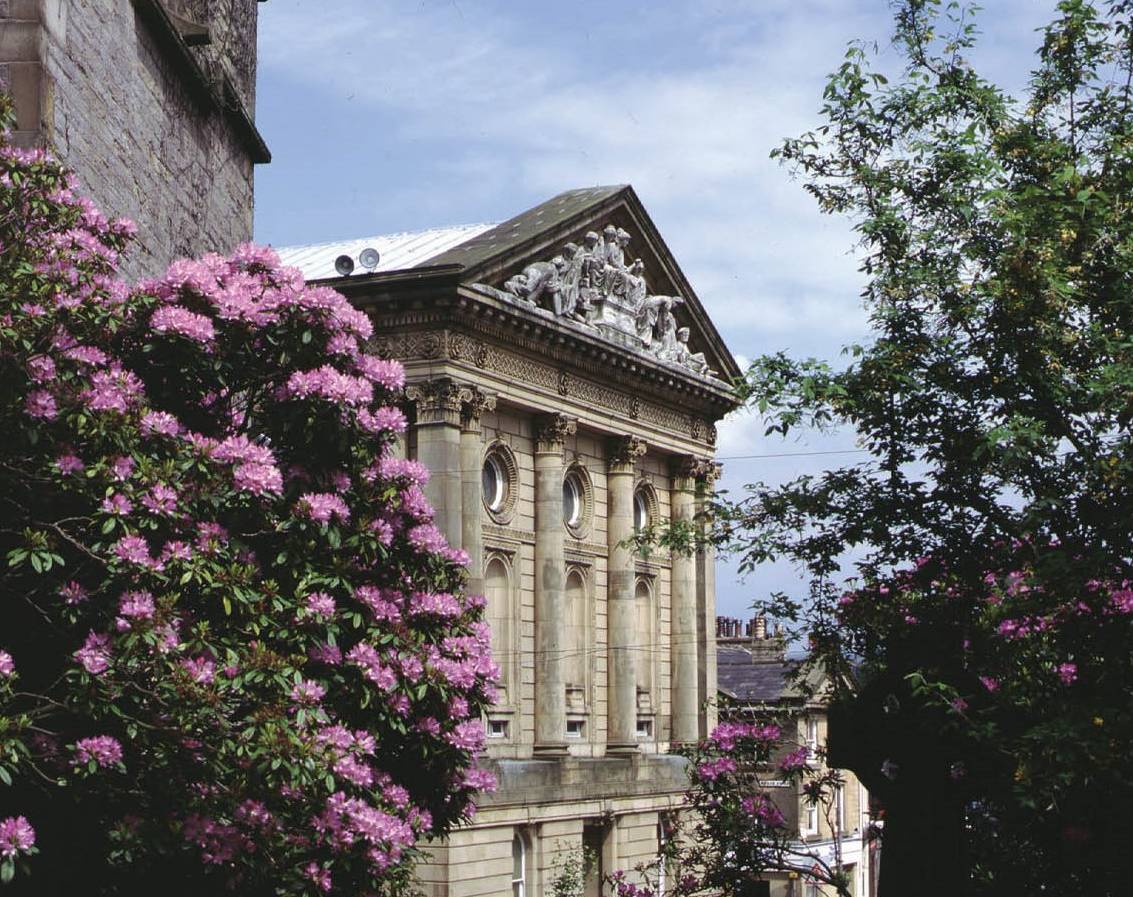 Visitors to Todmorden Town Hall will soon be able to enjoy a new photography exhibition representing the people of Todmorden. 
Photographer Andy Wade will be displaying a collection of his images at his exhibition, entitled Todmorden: Portraits from a Town. The photographs attempt to reveal some of the background and context behind some of the people that make up the community of Todmorden. 
The exhibition opens on Friday 28 April, as part of Todmorden Folk Festival's ceilidh at Todmorden Town Hall. It will be on display throughout the year. 
Calderdale Council's Cabinet Member for Neighbourhoods and Communities, Cllr Susan Press, said: 
"It's really worth a special visit to the Town Hall to see these wonderful photographs of local people and places which really capture the spirit of Todmorden.  

"Our Town Hall tours are also on offer to those who want to catch up on its history." 
All 'taster' tours of Todmorden Town Hall run on the first Sunday of the month and start at 2pm on the bridge opposite the pediment at the top of Halifax Road.  
A 'total' tour of Todmorden Town Hall is also coming up on Sunday 21 May at 2pm. Visitors will be able to see the Grade I listed building's impressive ballroom, the old Magistrate's Court (now Todmorden Town Council Chamber), the grand staircase and the heritage centre. There will also be special access to the usually hidden caretaker's flat and the former holding cell.
Total Tours of Todmorden Town Hall are charged at £6.50 per person and include tea, coffee and biscuits. To book on a total tour please visit https://www.ticketsource.co.uk/Todmordentownhall(external link). The Todmorden: Portraits from a Town exhibition can also be enjoyed when Todmorden Town Hall is open for community events throughout the year.
The tours are part of the 'Telling the Story' project, which has been made possible by a Heritage Lottery Fund (HLF) grant of £45,700 and a Council contribution of £3000. 
If you'd like to find out more, or if you're interested in becoming a Town Hall volunteer, please contact Daniel Jessop, Volunteer and Events Co-ordinator: daniel.jessop@calderdale.gov.uk / 01706 548105 / 07912 891370.